"The target stand that adjusts to the terrain so you don't have to!"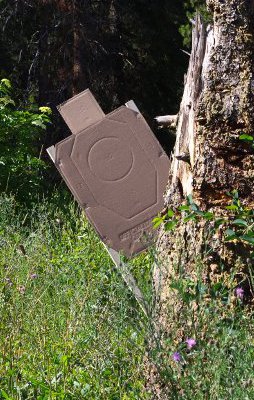 You are all set for spending a day out in the hills or at your favorite shooting area. You check to make sure you have everything. You have your rifle, your pistols, your range bag, your ammo, your shooting mat, your portable shooting bench, and then you remember...
"Oh Yea! ... I need to bring something to shoot at!"
You have some paper targets, but you need something to put them on. There are some cardboard boxes in the garage. Maybe those would work with some tape,some old pieces of wood, and some string.
A little while later you reach your favorite spot, but it is occupied, so now you move on down the road. You find a nice isolated area, but it is not too level. There is a hill for a backstop, but there is bit of a breeze, and the ground is uneven. You stop anyway, and set up.
You head across the open ground, over the ditch, and up the other side with your box and targets. You try to set it up, but the box wants to fall down in the breeze. You prop it up with sticks, and maybe a few rocks in the bottom of the box.
You head back, settle down and take a few shots. On your third shot, the box falls over! $+!(*
You head back across to set it up again. This time a few more rocks. You head back, and as you are almost there you look over your shoulder, only to see the whole thing fall over again. The rocks spill out, the target is torn off and floats away in the breeze.
"DAMN - There has got to be a better way!!!"
NOW THERE IS!
The "Swivel Hip Target Stand", offering 5 degrees of adjustment for any terrain!
Setting up the Swivel Hip Target Stand.
Swivel Hip Target Stand Range of Adjustment.

Five degrees of adjustment to compensate for an uneven ground surface and to setup for unique shooting scenarios.


Wide three-point stance, over 4' diameter with a low center of gravity for stability. Each leg can be staked to the ground to increase stability in adverse and windy conditions. (stakes not included)
Uses standard 3/4" x 1 1/2" furring strips for target support. (furring strips not included)
Thumb screws to tighten target support strips in place.
All steel construction.
Convenient flat wrench included and stored for adjusting the stand in the field.
Adjustable widths for standard targets measuring from 18" to 24" wide.
Collapsible for transportation. Folds to a 25" x 12" x 10" easy-carry package weighing only 18 lbs.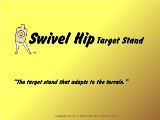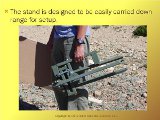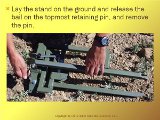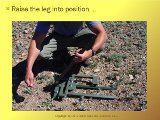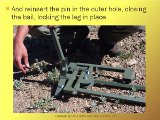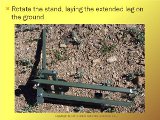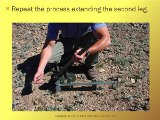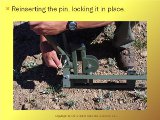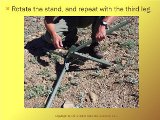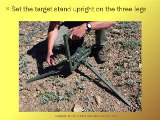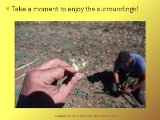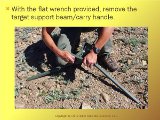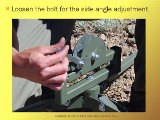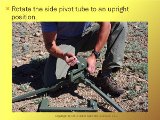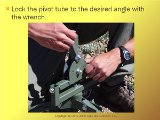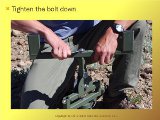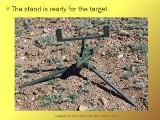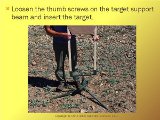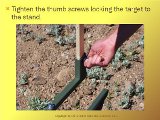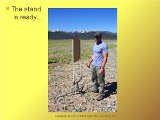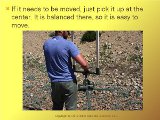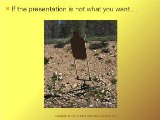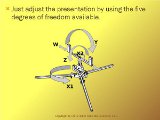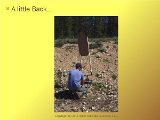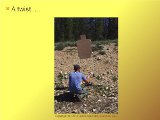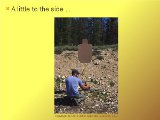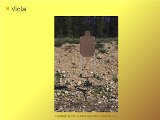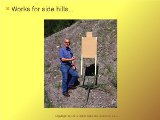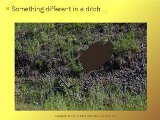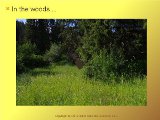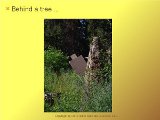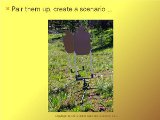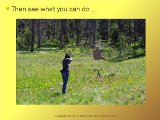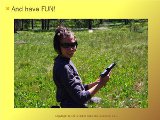 The Swivel Hip Target Stand
TARGET > FOCUS > SHOOT!